Georgia Clean Comedian for Hire
100% clean stand-up comedy show suitable for all ages and backgrounds. Plus, David is happy to customize his performance with jokes about your company or organization.
Nationally-touring clean comedian David Ferrell has recently performed in: Athens, Atlanta, Calhoun, Carnesville, Cleveland, Conyers, Cornelia, Cumming, Dahlonega, Dublin, Duluth, Fort Valley, Franklin Springs, Gainesville, Hartwell, Lawrenceville, Macon, Maysville, Roswell, Statesboro, Suwanee, Tifton, Toccoa, Watkinsville, GA and other cities.
Upcoming Schedule
| | | |
| --- | --- | --- |
| 10/21/2019 | Gainesville, GA | Annual Members Meeting |
Recent Reviews from Georgia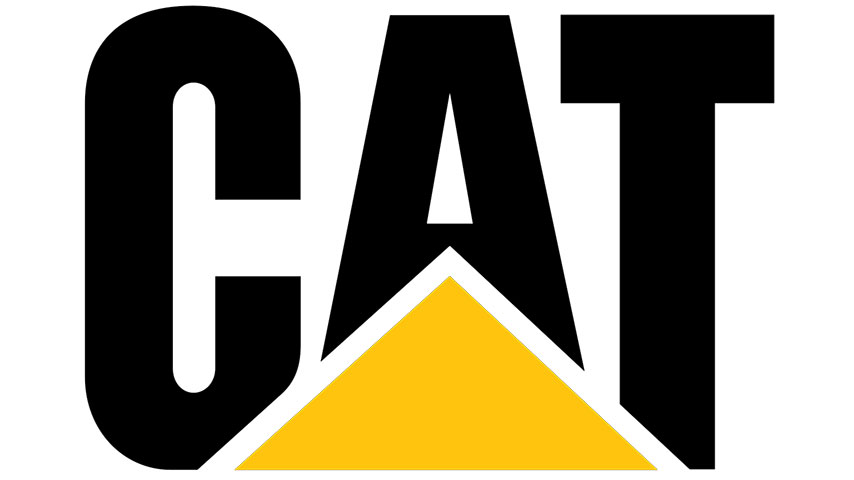 BCP Technical Communicator Service Conference in Athens, GA
David Ferrell was fantastic for our event. He arrived early to get to know his audience and did a good job to ask questions about who he was entertaining. His material is very funny and appropriate for all ages. He had everyone in the room laughing and his audience interaction was very good. I would highly recommend him. I had many compliments on his performance afterward. I was very pleased."
- Sales & Service Representative, Caterpillar Inc.
Fundraiser in Franklin Springs, GA
David Ferrell did an outstanding job at the Emmanuel College Founding Farmers Gala event! The crowd was responsive, laughed the entire show and he connected with the audience. David was easy to work with and stayed after the show to meet with the audience!"
- Agriculture Department Chair, Emmanuel College
Annual Meeting in Dahlonega, GA
Thanks David Ferrell for the great job he did at our meeting. I had several compliments about how funny he was, and I enjoyed talking to him before the meeting. We appreciated the good job he did for us."
- Chairman of Supervisors, Upper Chattahoochee Soil & Water District
Annual Meeting in Statesboro, GA
David Ferrell was great. Very clean comedy for all ages. He was timely and ended his show with a great message about credit unions which was perfect for our event. I would recommend him to anyone!"
- Executive and Marketing Assistant, CORE Credit Union
Couples Event in Maysville, GA
David Ferrell provided an amazingly awesome night of good, CLEAN comedy to our Date Night at Maysville Baptist Church. David served up such an energetic and laughter filled night!! There was not a couple in attendance that left without a smile on their faces and so, so many of them commented on how much they enjoyed David. HIGHLY recommend David any church looking for clean, inspiration filled entertainment."
- Women's Leadership Team Staff, Maysville Baptist Church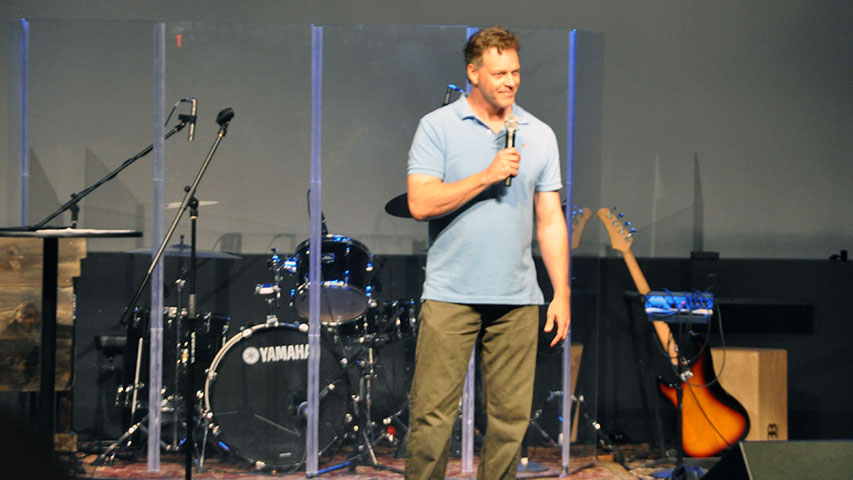 Annual Men's Conference in Atlanta, GA
David Ferrell delivered just what we were looking for at our Annual Men's conference. He brought a good dose of comic relief before our guest speaker challenged the men on deciding life's priority. David was just what we were looking for -- very funny!"
- DiscipleLife Pastor, Mount Pisgah UMC
Employee Awards Event in Atlanta, GA
Thanks to David Ferrell for hosting our first annual IT awards. He did a fantastic job, jumping right in and dealing with all of our last minute changes as we worked through the run of show. David helped to bring much energy and laugher to the event. Many folks after the event commented on how great of a host he was."
- Senior HR Manager, The Home Depot
Annual Convention in Atlanta, GA
David Ferrell was prompt, professional, had a great personality, he connected with the audience, his material was outstanding. The members who talked with me enjoyed his performance. Everyone was laughing. You helped us select a performer who was just right for our audience."
- Convention Chair, Georgia Retired Educators
Growers Meeting (luncheon) in Lawrenceville, GA
David Ferrell is an ultra-talented comedian/motivational speaker. He possesses a great skill set that allows him to captivate a crowd and cater his performance to their amusement, resulting in an unforgettable experience that is full of visual images and lots of laughter."
- Program Coordinator, Upper Ocmulgee River RC&D
Senior Adult Choir Event in Toccoa, GA
I cannot say enough positive things about David Ferrell! He arrived at our venue early and made an effort to get to know our staff and many of the participants even before the designated "show" time. His audience participation style pulled everyone into his performance. He was constantly engaging the folks in feedback and knew exactly how to respond in a humorous way to keep them connected. I've never laughed so hard! It was so down to earth and practical that it hurt!"
- State Missionary, Georgia Baptist Convention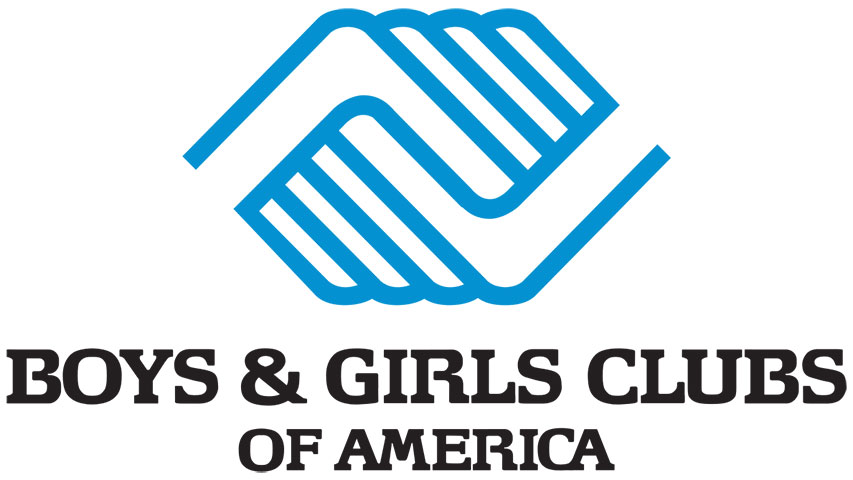 Comedy fundraiser in Conyers, GA
David Ferrell performed for the Boys & Girls Club of America annual fundraiser for the second year in a row and as always he was fantastic!!! His clean, energetic, hilarious act left everyone in stiches and wanting more. I highly recommend him for your next comedy show!!"
- Board Member, Boys & Girls Club of America
Annual team meeting in Atlanta, GA
David Ferrell was very professional. He coordinated arrival and performance times and tied his performance into the theme of our meeting. It is difficult to find a clean comedian for corporate events, but David easily fits the bill!"
- Senior Vice President, TouchPoint Support Services
Seniors Event in Watkinsville, GA
David Ferrell did a great job. Everyone enjoyed his performance. He got to the church early and was able to get everything set up and talk with many people who also came early. All went well. We were glad to have him as our entertainer for the evening."
- Treasurer, Grace Fellowship Church of God
Church Building Campaign in Hartwell, GA
David Ferrell's comedy was perfect for all the generations represented in our church. His comedy put everyone at ease, and they really seemed to enjoy the audience interaction. It's not easy making an audience laugh with such a wide age-range, but he handled it very well."
- Associate Pastor to Students, Sardis Baptist Church
Operation Smile fundraiser in Cornelia, GA
We had a terrific time yesterday. David Ferrell was great and very funny. The event was received very, very well by the sold out crowd."
- Senior Engineering Manager, Fortune 500 Company (Name WithHeld by Request)
Annual Fall Festival in Dublin, GA
Awesome show. David Ferrell was excellent."
- Owner, TroupCorn
Night of Laughter Fundraiser in Gainesville, GA
David Ferrell was terrific. The evening went very well. We raised the funds that we need to continue our work, and all with a laugh and a smile in our hearts."
- Executive Director, Habitat for Humanity of Hall County
Comedy fundraiser in Conyers, GA
David Ferrell was great! I enjoyed working with him and the crowd loved him!!! He was professional, engaging and very funny!!!"
- Board Member, Boys & Girls Club of America
Night of Comedy Benefit in Duluth, GA
David Ferrell was great to work with and very personable. We enjoyed talking with him before and after - the guests really like getting to know our comedians! The crowd loved the audience participation!"
- Rotary Foundation Chair, Community Foundation for Northeast Georgia
Valentines Day banquet in Cumming, GA
We were very pleased with David Ferrell. He did a great job and he helped make it a very successful evening."
- Senior Pastor, Living Stones Church
Christmas party in Suwanee, GA
David Ferrell provided very good, clean entertainment. He was loved by all."
- Associate Pastor, Shadowbrook Baptist Church
Seniors Night in Watkinsville, GA
David Ferrell did a fantastic job. The audience loved him. I would recommend him without reservation."
- Event Planner, Grace Fellowship Church of God
Breakfast Meeting in Calhoun, GA
David Ferrell did a great job! He was entertaining, funny and very timely. I look forward to using him for a future event!"
- Vice President, Gordon County Chamber of Commerce
Driver's Safety Banquet in Athens, GA
David Ferrell did a great job. The crowd enjoyed his performance. I will recommend him to our other divisions."
- Transportation Manager, McLane Southeast