North Carolina Clean Comedian for Hire
100% clean stand-up comedy show suitable for all ages and backgrounds. Plus, David is happy to customize his performance with jokes about your company or organization.
Nationally-touring clean comedian David Ferrell has recently performed in: Asheville, Chapel Hill, Charlotte, Clayton, Durham, Elizabeth City, Fort Bragg, Fuquay-Varina, Goldsboro, Greensboro, Hendersonville, Hickory, Huntersville, Lake Junaluska, New Bern, Newton, Pinehurst, Raleigh, Roxboro, Southern Pines, Statesville, Wadesboro, Wallace, Waxhaw, Wilkesboro, Windsor, Winston-Salem, NC and other cities.
Recent Reviews from North Carolina
Church Christmas Party in Winston-Salem, NC
Just want you to know we THOROUGHLY ENJOYED DAVID;-) He was exactly what we desired. We believe it was simply Divine Providence in being connected with him and benefitting from his God-given gift last evening. Thank you for helping us make this happen :-) We look forward to having him again!"
- Administrator, Living Word Fellowship Ministries, Inc.
State Convention in Hickory, NC
David Ferrell did a fantastic job. I would be happy to provide a positive reference."
- Executive Director, North Carolina Republican Party
Annual Convention in New Bern, NC
I would highly recommend David Ferrell for your entertainment. The entire process was easy, from contracting to thanking him for a great performance. He had everyone laughing and participating during his show. David's material was fresh, on time, clean and enjoyed by all. We plan to have him back at a later date. Thanks again David."
- Director, Carolinas Association of Governmental Purchasing
Christmas Party in Durham, NC
David Ferrell was great. He got the whole crowd involved and laughing. Thanks!"
- Vice President, Wake County Wildlife Club
Church Fundraiser in Hendersonville, NC
David Ferrell was hilarious and really engaged the audience. Everyone loved his impressions and left with a smile on their face. Fabulous time."
- Fundraising Team, MCC Sacred Journey
Senior Class Assembly in Waxhaw, NC
David Ferrell was exactly as billed. The students enjoyed the performance and were clearly engaged. We will most likely use him again."
- English Teacher, Marvin Ridge High
Service Awards Dinner in Statesville, NC
David Ferrell performed for our Employees for two events covering our 4 shifts. He was very good to incorporate our Employees and guests into the show. The ones from management that saw his performance twice were thoroughly entertained both times. His show is clean and funny and his quick wit allowed him to adapt on the fly to include everyone. He would be a great asset to anyone looking for good clean and inspirational entertainment. Thanks for a great two weekends."
- Human Resources Manager, Cardinal FG
Employee Awards Banquet in Raleigh, NC
David Ferrell did an excellent job. Everyone really enjoyed his program. Thanks again for recommending him for our event."
- Administrative Assistant, DuPont Pioneer
Company Christmas Party in Durham, NC
David Ferrell was a delight. He was timely in arrival and in this performance. Spot on comedy. Thank you."
- President and CEO, Watkins Cooper Lyon Funeral Home Inc.
Celebrate Fuquay-Varina Festival in Fuquay-Varina, NC

10 Year Company Anniversary in Roxboro, NC
David Ferrell connected well with just about the whole audience. He was funny without the vulgar language present with most other comedians. He prompt & right dress for the occasion. Had very good feedback from everyone. My wife thought he was great! His closing was tailored to our company's culture. Enjoyed it every bit. I would definitely book him again."
- President of Manufacturing, P & A Industrial Fabrications, LLC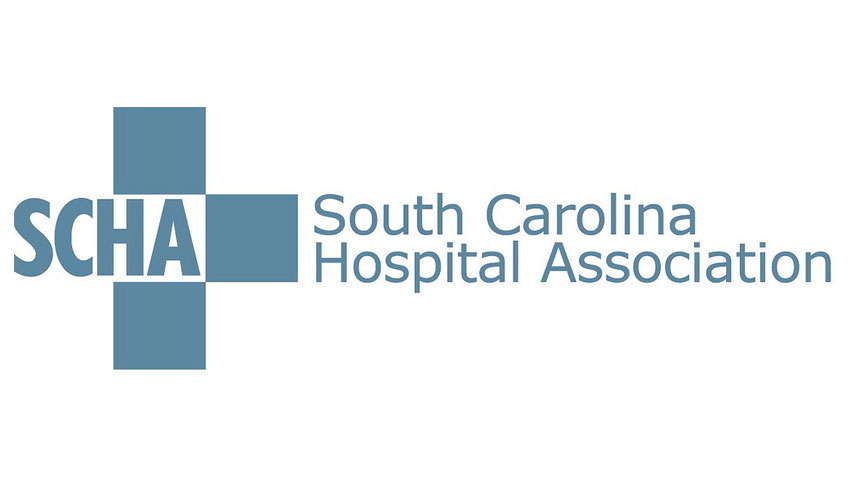 Board Retreat in Asheville, NC
David Ferrell was perfect. He was professional, and hysterical. Our group was laughing the whole time. I was slightly worried they would be a tough crowd, but David seemed extremely comfortable and made jokes everyone related too. I would hire him again in a heartbeat! He was on time as well. Everyone said it was the best retreat they had been too, and he was a big part of that."
- Executive Assistant, South Carolina Hospital Association
Annual Training Event in Winston-Salem, NC
David Ferrell did a great job. The crowd was involved and all went well. Thanks for your help, once again!"
- President, Savers Marketing
Couples Date Night in Fort Bragg, NC
I wanted to say thank you to David Ferrell for such a great performance. I heard nothing but great things from staff and residents and laughter spilling out of the room. Honestly, I had not laughed that much in a while and I thank you - as a military wife whose husband is gone more than he is here and as a mom, I needed it. It was great medicine for our residents due to the daily stressors they face."
- Resident Relations Manager, Corvias Military Living
Church Valentine's Banquet in Greensboro, NC
David Ferrell did an amazing job for us. His brand of comedy not only met but exceed our expectations. David was prompt and on time. He was extremely professional and entertained all 400 plus of us with outstanding comedy and graciousness. I continue to receive complements and plan to use David again. If you are looking for clean, outstanding comedy, David Ferrell is your man!"
- Associate Pastor of Activities, Lawndale Baptist Church
Clean Comedy Series w/ Jeff Allen in Raleigh, NC
It is always my pleasure to work with David Ferrell. His creativity and wit quickly captures the audience for a fun and funny evening."
- Cultural Center Manager, Holly Springs Cultural Center
Annual Staff Retreat in Chapel Hill, NC

Community Outreach in Clayton, NC
David Ferrell has that professional manner about him that says this guy is for real. I liked how he pulled people in from the audience and connected them through their work and towns they lived in. He had a great memory for names and places. Since this was an Outreach event, I'm glad he mentioned our Church and the community. All comments I heard from others were good."
- Trustees Chair, Christ Community UMC
Hot Mix Conference in Pinehurst, NC
David Ferrell did a great job. We all enjoyed his performance very much. I will definitely recommend David and will consider your group for future events we hold. Thank you very much for helping us with this event."
- Executive Director, Carolina Asphalt Pavement Association
Dealer Rally in Wilkesboro, NC
We loved David Ferrellà I highly recommend him!"
- Indirect Account Executive, Carolina West Wireless
Homecoming Sunday in Wallace, NC
David did a great job for us, and our younger adults and children were especially thrilled with his leadership. Some of our older adults had a hard time with the concept of a comedian in worship, but that's no reflection on David, and there are plenty of other things they're having a hard time with. If I were having him back, I would probably ask him to spend more time sharing about his own faith and how his comedy work relates to his faith. But I was very pleased with David and would recommend him to others."
- Senior Pastor, First Baptist Church
President's Recognition Dinner in Asheville, NC
David Ferrell did a great job. We appreciated his professional attitude and his commitment to our needs very much. We have had positive feedback about his performance."
- Media Relations Coordinator, Mars Hill University
Comedy Night in Southern Pines, NC
We enjoyed David Ferrell's performances at both senior communities and hope to have him back in the near future for another like event! Many commented on how wonderful the evening was and how it was great to have many, many belly laughs!!"
- Director of Arts & Leisure, St. Joseph of the Pines, Inc.
Annual Meeting in Elizabeth City, NC
David Ferrell did a great job. Our crowd enjoyed his performance."
- Executive Director, North Carolina Potato Association