South Carolina Clean Comedian for Hire
100% clean stand-up comedy show suitable for all ages and backgrounds. Plus, David is happy to customize his performance with jokes about your company or organization.
Nationally-touring clean comedian David Ferrell has recently performed in: Anderson, Beaufort, Belton, Bluffton, Camden, Charleston, Clinton, Columbia, Greenville, Hartsville, Hilton Head, Hilton Head Island, Myrtle Beach, Rock Hill, Seneca, Spartanburg, St George, Woodruff, SC and other cities.
Recent Reviews from South Carolina
Rotary Club Outing in Greenville, SC
David Ferrell was good clean fun. Everyone had a really great time!"
- Club Administrator, Rotary Club of Greenville
Company Holiday Party in Greenville, SC
It was our pleasure to have David Ferrell perform at our company holiday party. Everyone had a great time!"
- Human Resources Manager, Auro Hotels
Summer Concert in Greenville, SC
David Ferrell did a great job, and was very entertaining! The outside, festival type venue and atmosphere was probably not the best for a performance, but he made the most of it. He was very professional and engaging in every way. He got out and mingled with the crowd, and came back up for an encore performance in between sets! Just an all around good guy!"
- Director of Sports, Recreation and Leisure Ministry, Buncombe Street UMC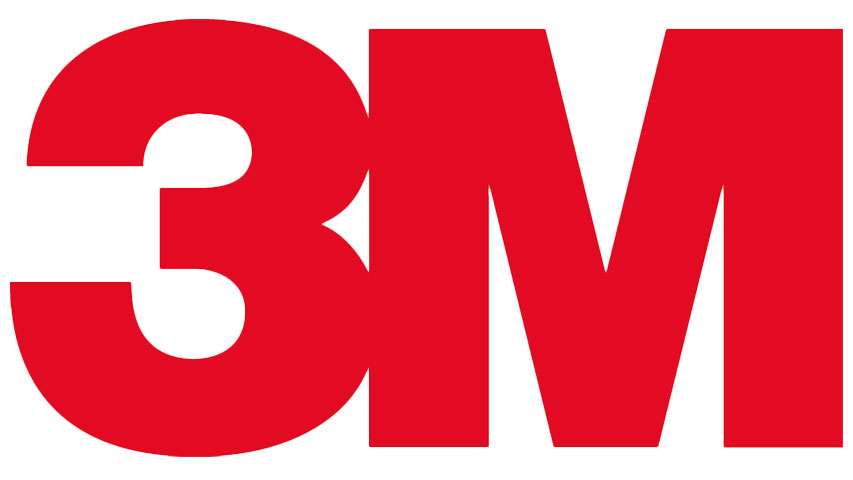 Career Achievement Celebration in Greenville, SC
David Ferrell is hilarious! Everyone enjoyed his performance."
- Human Resources, 3M Company
Senior Adult Ministry Picnic in Columbia, SC
We would highly recommend David Ferrell for an event. Not only was he funny, he was very engaged with our group. His improvisational abilities along with his routine were delightful. David's humor was clean and refreshing. A huge hit at our Senior Picnic."
- Administrative Assistant for Pastoral Care Office, Shandon Baptist Church
Annual Meeting in Anderson, SC
David Ferrell was the entertainment for our Credit Union Annual Meeting. David has a funny and very clean show. Everyone enjoyed him. He stayed after the meeting to meet and talk with our members. I would highly recommend David Ferrell."
- Administrative Office, Upstate Federal Credit Union
Teacher Appreciation Event in St George, SC
We booked David Ferrell for our School Teacher Appreciation event at our church. He was awesome and spot on with the comedy and an encouraging word for all. This was the second time David has been at our church. As a pastor I highly recommend him for your event. He's always a hit."
- Pastor, Memorial Baptist Church
Customer Dinner in Charleston, SC
David Ferrell was great."
- National Sales Manager, Flint Hills Resources
Volunteer Appreciation Night in Greenville, SC
We thoroughly enjoyed our evening with David Ferrell. He arrived early and immediately started interacting with our guests as they arrived. His show was hilarious for the entire hour. We had a small event in terms of the number of guests, but that didn't seem to make any difference. David involved the audience in his act several times and made the evening all that more enjoyable. We had children in the audience and never once worried about anything off-color. The act was entirely clean, fit for any audience. David wrapped the event with some heartfelt, genuine words that impacted us all. The evening was a resounding success!"
- Groups Coordinator, Freedom Church
Haig Point Annual Pro-AM in Hilton Head Island, SC
David Ferrell was really good. Everything went well and our crowd enjoyed him!"
- Director of Golf, Haig Point Club & Community Association
50th Wedding Anniversary in Greenville, SC
We had a wonderful anniversary party. Our guests thoroughly enjoyed David Ferrell's performance. He was a very professional entertainer. My friends and family were completely impressed that we had a professional comedian. They are still talking about it. I would highly recommend David for any event. His comedy was fast, humorous and appropriate for all the ages that we had at our party."
- Event Planner, Private Party
Comedy Series in Bluffton, SC
I just wanted to say thank to David Ferrell for a great show last night and for having such a positive attitude."
- Asst Director of Lifestyle Services, Sun City Hilton Head Community Association
Comedy Night in Hilton Head, SC
The residents enjoyed David Ferrell's performance. He was early, very professional, and has awesome personality. His material was funny. He is a great impersonator. He connected with the audience. Your agency was very organized and very easy to work with. Thanks!"
- Lifestyle Director, The Haven at New Riverside
Administrative Professional's Luncheon in Spartanburg, SC
The performance by David Ferrell was fabulous and so well received. People kept complimenting us on the entertainment."
- Executive Director, The Shepherd's Center
41st Annual Spotlight on Agriculture in Clinton, SC
David Ferrell did a real, real good job. Everybody was very pleased with him, and the time flew by. We couldn't have asked for any better speaker. Thanks again."
- Advisory Committee, Laurens County Extension
Annual Conference in Myrtle Beach, SC
David Ferrell was great to work with and he had our folks crying with and holding their sides laughing so much. He did exceed our expectations. Your organization is very professional and we are looking forward to working with you again."
- Vendors Relation Committee, Southeast Governmental Fleet Managers Association
Annual Convention in Myrtle Beach, SC
David Ferrell has a wonderful program and was a hit during our Banquet. He is a very friendly person and got along great with our members during the meal time. David was set up and ready to go when it was his time of the program. His program is very clean cut for families. I highly recommend David for your next event. You won't be disappointed."
- Administrative Assistant, North Carolina Association of Electrical Contractors
City employees Retirement banquet in Rock Hill, SC
We were very pleased with David Ferrell. He was funny, clean and very professional. I would definitely recommend him to other groups."
- Personnel Supevisor, City of Rock Hill
Outreach Event in Belton, SC
David Ferrell was very well received and did a terrific job. We would definitely consider him again in the future."
- Senior Pastor, Pleasant View Wesleyan Church
Employee banquet in Columbia, SC
David Ferrell was extremely funnyà Great performance and greatly received by our team. Everyone had an excellent time."
- Manager, Do it Best Corp.
iServe Appreciation Banquet in Spartanburg, SC
David Ferrell did a wonderful job. Our staff and volunteers thought he was very nice and very funny. He kept the audience involved in and had us laughing the entire time. We would love to have him here again."
- Director of Operations, Restoration Church
Annual Patient Reunion in Spartanburg, SC
David Ferrell received rave reviews from attendees. Our surgeons and staff were so impressed and laughed till they cried. One of surgeons actually took Mr. Ferrell's info, he wants to book him for his church. Great night!!"
- Program Coordinator, Spartanburg Regional Weight Loss Services