Clean Comedian Reviews
Show: All, Associations, Chambers, Christian, Corporate, Agriculture, Healthcare, Fundraisers
Mount Gilead Baptist
"David Ferrell did a fantastic job. He was very funny, clean, and engaging with our people; perfect for our church's Valentines banquet!" - Senior Pastor, Church Valentine's Banquet (Dothan, AL) 2/14/2018
---
City National Bank
"David Ferrell arrived two hours before the event was to take place and got to know the Organization he was presenting the presentation for. He was very professional and connected with the audience. He had a great personality. I have had a lot of great feedback from the audience members about how they loved the show." - Loans Operations Officer, Farmers Appreciation Dinner (Metropolis, IL) 2/5/2018
---
South Dakota Dairy Producers
"Very professionally interactive act. Pulled the audience in and had them engaged. Very pleased with David Ferrell." - Executive Director, Meeting (Brookings, SD) 2/1/2018
---
Farmers Coop / Vision Ag
"David is a very nice person and professional. We enjoyed him and his audience interactions. Very different from what we usually do at the meeting. Also easy for us to work with as annual meeting day is very hectic for us." - GM/CEO, Annual Meeting (Washington, IA) 1/17/2018
---
The Powell Company/Rightway Food Service
"David Ferrell did a fantastic job of connecting with our group. I saw the smiles and heard the laughs I thought he would bring. Professional and engaging before and after the event." - Vice President, Christmas Sales Meeting and Awards Dinner (Lima, OH) 12/19/2017
---
Wake County Wildlife Club
"David Ferrell was great. He got the whole crowd involved and laughing. Thanks!" - Vice President, Christmas Party (Durham, NC) 12/9/2017
---
Harmony Hill Baptist Church
"David Ferrell did a really great job of communicating with our Senior Adults. He got various responses from the crowd and was able to stay with those answers and use them later in his routine to help connect with the crowd on a "local" basis. Connected well with them and was very personable and down to earth. Enjoyed him and recommend him for any venue. Good clean humor is a rarity today and I appreciate him keeping it clean and funny!" - Senior Worship Pastor, Senior Adult Christmas Banquet (Lufkin, TX) 12/5/2017
---
East Kentucky Power Cooperative
"Absolutely wonderful!!! Everyone had a blast. Very interactive with the employees which made it very funny as we always like to make fun of our co-workers. I would highly recommend David Ferrell to any event. Very, very clean and we appreciate that!!!" - Office Specialist, Christmas Party (Somerset, KY) 12/2/2017
---
Freedom Center
"David was professional in every way. He was prompt in communicating before the event, he was on time to the event, but most importantly he was personable. David's routine was very interactive and we had a lot of fun. Many walked away feeling as if it was the best banquet we have had to date. He did a super job!" - Senior Pastor, Church Volunteer Banquet (Houston, TX) 12/1/2017
---
River of Life Church
"David Ferrell was very good and very professional." - Administrator, Dream Team Party (Eastland, TX) 11/17/2017
---
Upper Chattahoochee Soil & Water District
"Thanks David Ferrell for the great job he did at our meeting. I had several compliments about how funny he was, and I enjoyed talking to him before the meeting. We appreciated the good job he did for us." - Chairman of Supervisors, Annual Meeting (Dahlonega, GA) 11/9/2017
---
Connection Point Church
"David Ferrell was exactly where he needed to be when he need to be there and came very informed of the audience that he would have. He was very sensitive to avoid any controversial topics, related well and with quick wit to audience comments and went above and beyond in making our guests comfortable while reminding them what our gathering was all about. It was a great night of celebration and he was the perfect entertainer! I have heard nothing but good things from his performance, words like quick, witty, hilarious, kind and humble have been used to describe him. He obviously left a very good impression on those in attendance." - Assistant Director of Administration, Capital Fund Campaign Celebration (Kansas City, MO) 10/29/2017
---
Princeton Community Hospital
"David Ferrell was very interactive with our group. He engaged and involved the audience throughout his performance." - Employee Relations Manager, Service Awards Event (Princeton, WV) 10/19/2017
---
Pregnancy Help Center
"David Ferrell was a joy to work with. He did a great job of entertaining the audience and interacting with them. We enjoyed visiting with him during the whole evening. The feedback from attendees was very good. Thank you David!" - Executive Director, Fundraising Banquet (Petersburg, VA) 10/13/2017
---
Florida-Georgia District, Lutheran Church - Missouri Synod
"We found David Ferrell to be very relational with our attendees. He involved them, encouraged them, and laughed with them before, during and after his performance. David did not set himself apart but rather engaged with the community of our conference. His professionalism, ready wit and smile made for an enjoyable evening - with laughter, joy and light. We would definitely have him back!" - Assistant to the President, President's Convocation (Ponte Vedra Beach, FL) 9/28/2017
---
Sully Christian School
"David Ferrell was very professional to work with. He was prompt, personable, and funny! Our guests enjoyed his comedy and there was plenty of laughter to go around! He kept his jokes clean and appropriate for our group, which was a tough crowd of older more conservative attendees. It was evident that he spent time learning about our small town before his performance to help make the show more relevant to his crowd. Both before and after the show he took time to speak with guests and share more of his story as well as listen. We had a great night." - Event Planner, Fundraising Dinner (Sully, IA) 9/23/2017
---
Windsor Christian Fellowship
"I want to let you know how happy we are with the success of our Volunteer Appreciation Night. David Ferrell is very gracious and comfortable with people. He is personable and open. Everyone that met him enjoyed the conversation and his warmth. David's performance was funny and very relatable. Many felt his personal story was touching. A good laugh helps you feel better and relieves stress. He had just the right combination of humour and heart. We appreciate David and the ministry he has to draw people together to enjoy themselves and to look at life from a different perspective. Thank you again David for your kindness and beautiful spirit." - Events Coordinator, Volunteer Appreciation Night (Windsor, ON) 9/16/2017
---
Mineola HAY Show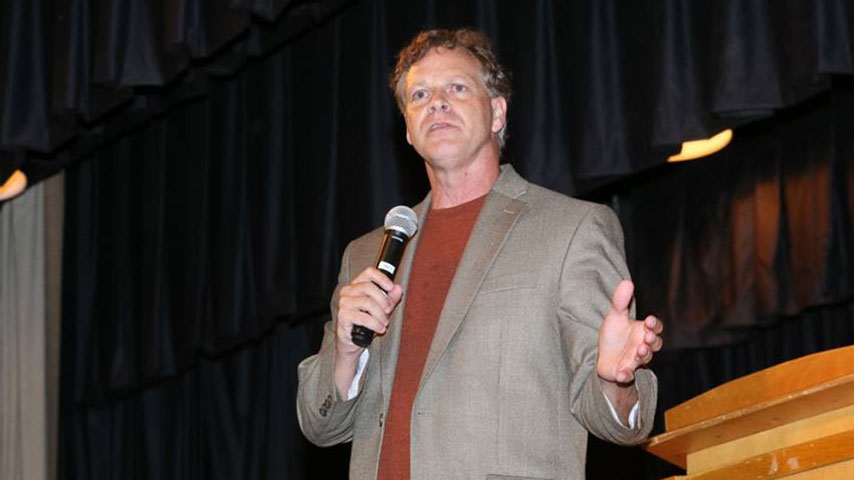 "Our audience enjoyed David Ferrell's presentation very much. We appreciated his style. He was funny and his presentation was clean." - Chairman, Mineola HAY Show (Mineola, TX) 9/12/2017
---
Wilson Fertilizer, Inc.
"David Ferrell was an excellent entertainer for our event. He showed up early, was very professional, and was just an overall pleasant person to deal with. His material was clean, current and he had the audience laughing out loud! We really enjoyed having him at our event!" - Administrative Assistant, Annual Customer Appreciation Dinner (Brook, IN) 8/22/2017
---
MCC Sacred Journey
"David Ferrell was hilarious and really engaged the audience. Everyone loved his impressions and left with a smile on their face. Fabulous time." - Fundraising Team, Church Fundraiser (Hendersonville, NC) 8/12/2017
---
weServeEats
"David Ferrell was a big hit. He drew the crowd in by engaging them and had a quick wit to twist what they said into a joke. He was great to work with in advance as he touched base and encouraged different types of advertising for our fund raiser. So glad we found "Trusted Speakers" who offered David Ferrell. Good clean fun! Thanks!" - Organizer, Comedy Night Fundraiser (Zanesville, OH) 8/10/2017
---
Prairie Health Ventures
"David Ferrell's sense of humor is spot on and his take on life's situations was flawless. The funniest part of his act however, was his interaction with the audience. He spoke to a few of the folks and with it not being scripted you take a risk as to where the conversation will lead. By the time he was finished there were jokes flying everywhere and people were having a fantastic time. I would recommend David without a moments hesitation. I heard from a number of attendees, and I would agree, in the 22 years we've been having this conference, David was one of the funniest comedians we've ever booked." - Director, Acute Care Services, Annual CEO Retreat (Nebraska City, NE) 7/27/2017
---
Poky Feeders, Inc.
"The event went great and everyone seemed to really enjoy David Ferrell's show! Thanks so much, it was so nice to meet David and have him be a part of our event!" - Administrative Assistant, Customer Appreciation Event (Scott City, KS) 7/15/2017
---
CORE Credit Union
"David Ferrell was great. Very clean comedy for all ages. He was timely and ended his show with a great message about credit unions which was perfect for our event. I would recommend him to anyone!" - Executive and Marketing Assistant, Annual Meeting (Statesboro, GA) 6/15/2017
---